Hey there! 👋 It's your pal Veena with DynoRoute, here to help you start optimizing your trash valet routes and maximizing efficiency. I know first-hand how tough and time-intensive route planning can be without the right technology.
Lucky for you, today's route optimization software provides a robust solution, incorporating real-time data, smart algorithms, and intuitive tools to help streamline your operations.
In this comprehensive guide, we'll explore the key capabilities to look for when choosing route planning software designed specifically for trash valet services like yours. If you're interested, you can also check out our complete guide to planning optimized routes for trash valet services.
Let's dive in!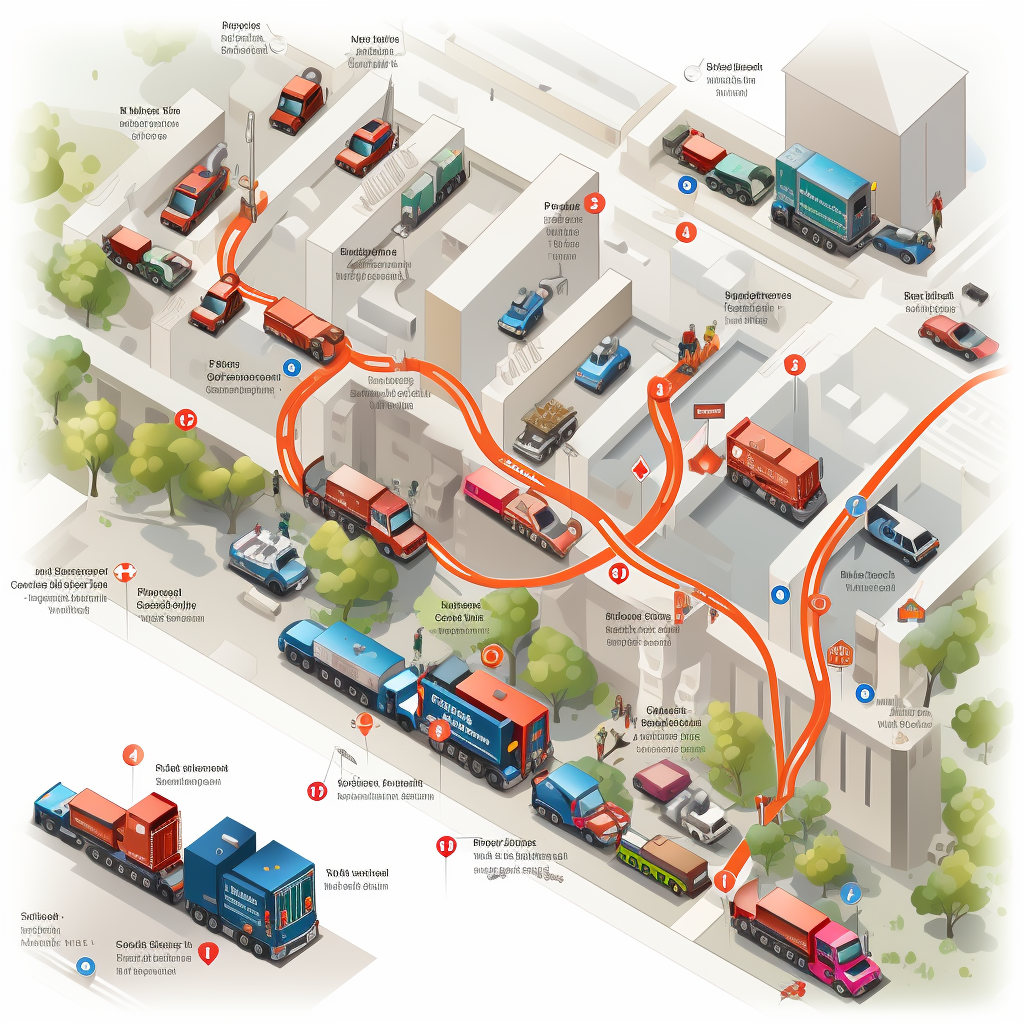 1. Dynamic Routing Using Real-Time Data
Gone are the days of planning routes on paper maps and spreadsheets based on static assumptions. Modern route optimization leverages real-time data to dynamically plan and adjust the most efficient routes possible.
Key real-time data sources include:
Live traffic conditions data: Software factors in congestion, construction, accidents, and other delays to optimize for current driving times. No more delays from outdated traffic assumptions!
New customer requests: As new customers sign up, the software seamlessly inserts additional stops along the optimal path.
Vehicle breakdowns/maintenance: If a truck needs service, software can redistribute stops to other vehicles minimizing impact.
Driver availability: Based on who's working or called out, stops are re-assigned to balance workloads.
Waste volume data: Routes are adjusted to accommodate unexpected overflowing bins.
External data integrations: Telematics, weather, local events data improves optimization accuracy.
"By leveraging live traffic patterns in DynoRoute, we've reduced our average drive times per stop by 5 minutes. Huge efficiency boost!" - Ryan F., Tiger Sanitation
Being able to adapt routes based on changing conditions minimizes deadhead mileage and keeps drivers moving. Learn more about the common trash valet route planning mistakes and how to avoid them. According to a recent WasteLogix survey, dynamic routing can improve route efficiency by upwards of 20%.
That translates to serious savings on labor, fuel costs, and fleet wear-and-tear for your bottom line. 💰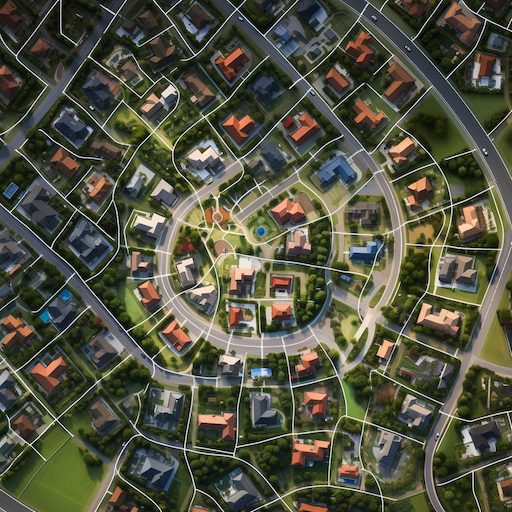 | Route ID | Traditional Time (hrs) | Dynamic Time (hrs) | Savings in Time (hrs) | Traditional Fuel Cost ($)* | Dynamic Fuel Cost ($)* | Savings in Fuel Cost ($)* |
| --- | --- | --- | --- | --- | --- | --- |
| 001 | 2 | 1.8 | 0.2 | 20 | 18 | 2 |
| 002 | 3 | 2.7 | 0.3 | 30 | 27 | 3 |
| 003 | 4 | 3.6 | 0.4 | 40 | 36 | 4 |
| 004 | 5 | 4.5 | 0.5 | 50 | 45 | 5 |
| 005 | 6 | 5.4 | 0.6 | 60 | 54 | 6 |
| ... | ... | ... | ... | ... | ... | ... |
***Assuming a constant fuel cost per kilometer.
Explanation:
Route ID: A unique identifier for each route.
Traditional Time (hrs): The estimated time taken using traditional routing methods.
Dynamic Time (hrs): The estimated time taken using dynamic routing planning software.
Savings in Time (hrs): The difference in time taken between traditional and dynamic routes.
Traditional Fuel Cost ($)*: The estimated fuel cost using traditional routing methods.
Dynamic Fuel Cost ($)*: The estimated fuel cost using dynamic routing planning software.
Savings in Fuel Cost ($)*: The difference in fuel cost between traditional and dynamic routes.
---
2. Fast and Easy Route Editing and Dispatching
Inevitably, unexpected issues will come up that require changes to planned routes:
A priority customer requests an additional urgent pickup
A key commercial pickup gets rescheduled for later
A driver calls in sick last minute
Route optimization software makes it fast and easy to handle these on-the-fly changes. Without leaving the platform, you can:
Add, remove or reorder stops with a few clicks
Assign routes to specific available drivers
Set stop priorities
Notify drivers of changes to their assignments
And seamlessly communicate updates through mobile apps. No more tedious phone calls or radio communications.
"We needed to service 350 extra stops for a special event. With DynoRoute, we optimized the new routes in just 30 minutes."
Being able to quickly iterate routes keeps drivers moving without wasting time. Discover how route optimization helps trash valet companies improve operations. Software algorithms also ensure changes don't negatively impact overall efficiency.
The best platforms integrate with CRMs, enabling you to turn new customer requests into scheduled pickups near-instantly. Customers served faster = more customer satisfaction.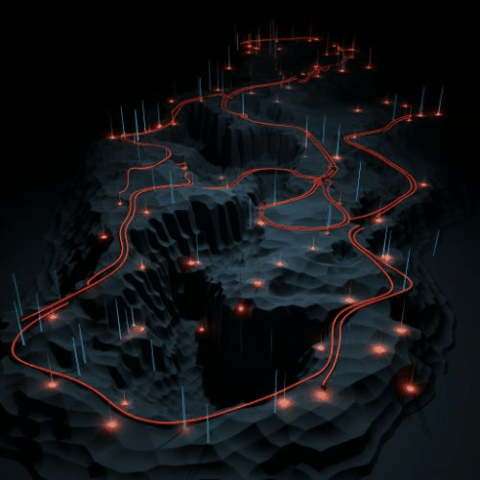 3. Advanced Route Optimization Algorithm
At the core of optimization software is the routing algorithm - this determines how stops get sequenced and routed for each vehicle and driver.
A robust algorithm takes into account:
Estimated travel times based on distance, speed limits, road types, live and historical traffic patterns
Truck capacity - ensuring routes don't exceed weight or volume limits
Target service time windows for each stop
Mix of commercial, residential, seasonal stops
Route density - balancing stops-per-mile efficiency
Driver hours of service limits
Dynamic adjustment to accommodate priority stops
Fuel efficiency for different vehicle types
Statistical learning - improving over time
In addition, a tailored algorithm understands key operational constraints and business rules for trash valet services specifically:
Narrow alleys, tight turnarounds, hillside roads
Going beyond the driveway to backyards and garages
Collecting from multiple bins and carts per stop
Loose items, bulk item pickup needs
This level of sophisticated algorithm ensures you get the highest quality routes possible.
"We reduced mileage per driver by 20% after switching to DynoRoute's intelligent algorithm."
4. User-Friendly Interface
Who wants to deal with overly complex software? Even with advanced algorithms running behind-the-scenes, the best route optimization platforms have clean, intuitive user interfaces.
Key elements of quality interface design include:
Interactive Maps
Visualize planned routes overlaid on digital maps. Easily identify route clusters, gaps, and stop density. Zoom to street level for detail.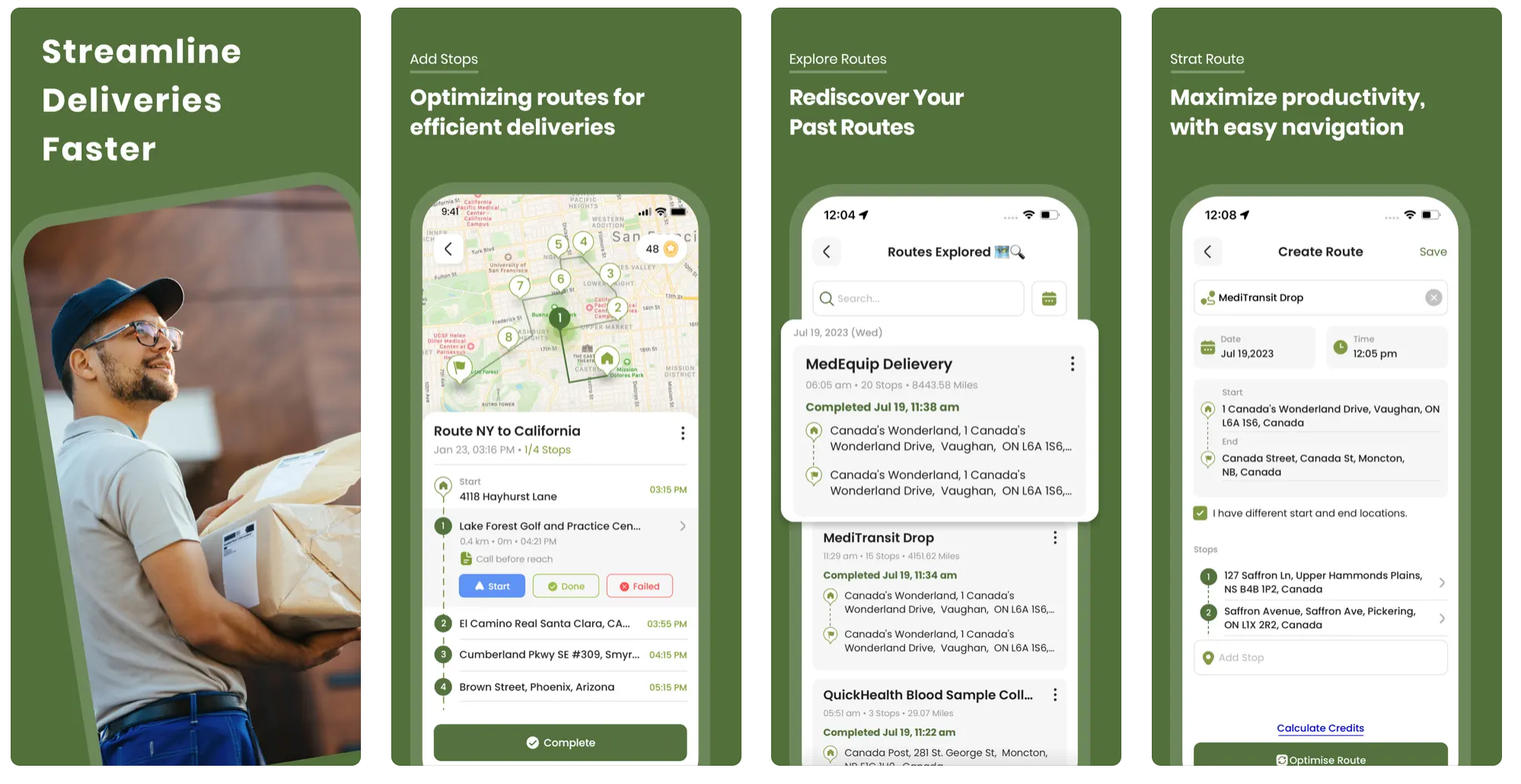 Minimal Data Entry
Since data integrates from billing, CRM, etc. little manual entry needed. Just click stops to optimize or drag-and-drop to reorder.
Dashboard Reporting
Review key route metrics at a glance like stops per mile, completion rate, services times and projected hours. Filter by date ranges, vehicle, or driver.
Mobile Access
Managers can monitor and editors routes on-the-go via smartphone apps. Drivers can view route updates, navigation, customer details and log service visits.
Flexible Planning Scenarios
Quickly compare route scenarios like distributing stops differently or adding new vehicles. Select optimal option with ease.
"We shaved 2 hours per day off route planning after switching to DynoRoute's easy-to-use platform."
With intuitive software, both routing experts and novices can achieve efficient route plans in less time, with less effort.
5. Integration With Navigation Apps
Once routes are optimized, providing drivers with clear turn-by-turn directions is crucial for on-time service.
Quality route optimization programs will:
Generate driving directions incorporating the exact optimized stop sequences
Integrate with navigation apps like Google Maps and Waze for in-route visibility
Provide mobile access so directions sync to driver smartphones
This gives drivers needed visibility into each optimized route, ensuring they stay on the most efficient path while in the field. No more aimless zig-zagging!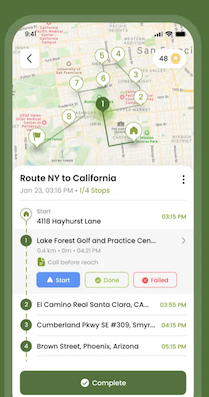 "Our drivers shaved 8-12 minutes per day off travel after getting turn-by-turn guidance from DynoRoute."
Navigation integration helps get drivers to each stop - including hard-to-find homes and businesses - without wasting time and mileage.
And with apps like Google Maps, traffic delays and detours are automatically factored in to keep routes running smoothly.
Start Optimizing Your Trash Valet Routes Today.
Efficient route planning is crucial for trash valet service profitability, customer satisfaction, and sustainable operations. But tackling it manually results in wasted time, excess mileage, and driver frustration.
Modern route optimization software brings advanced capabilities like:
Dynamic routing adapting to live conditions
Fast drag-and-drop editing
Sophisticated algorithms made for trash valet
Super easy mobile interfaces
Integrated navigation and directions
Platforms like DynoRoute help streamline your route planning process, unlock major efficiency gains, and allow focusing resources on growing your business.
Curious what route optimization can do for your trash valet operation?
Sign up for a free trial of DynoRoute app now or contact our experts to discuss customizing a solution for your unique needs.
And if you have any other questions, drop me a line anytime! This is Veena signing off for now.