It's another busy day in delivery logistics. You have multiple stops and tight deadlines. The pressure to be efficient mounts by the minute. This is where the route planner app comes into your life. This tool promises to make your delivery woes vanish.
Wondering why you need it? Think about a delivery driver's daily grind. It involves battling traffic and managing time. They juggle various delivery locations. Achieving efficiency is the ultimate goal. A route planner app sets the rhythm for this intricate dance. It helps streamline work, track progress, and, most importantly, save time and fuel.
Among many, one app stands out—DynoRoute. This tool is the epitome of efficiency. It adapts to deliveries with its smart algorithm. Imagine a world where your business isn't just managed; it's improved. It's not about making any stops. It's about the right stops at the right time. Let's explore what makes DynoRoute unique and experience how it promises to revolutionize delivery management.
---
Why Do Multiple Drivers Need Route Planners?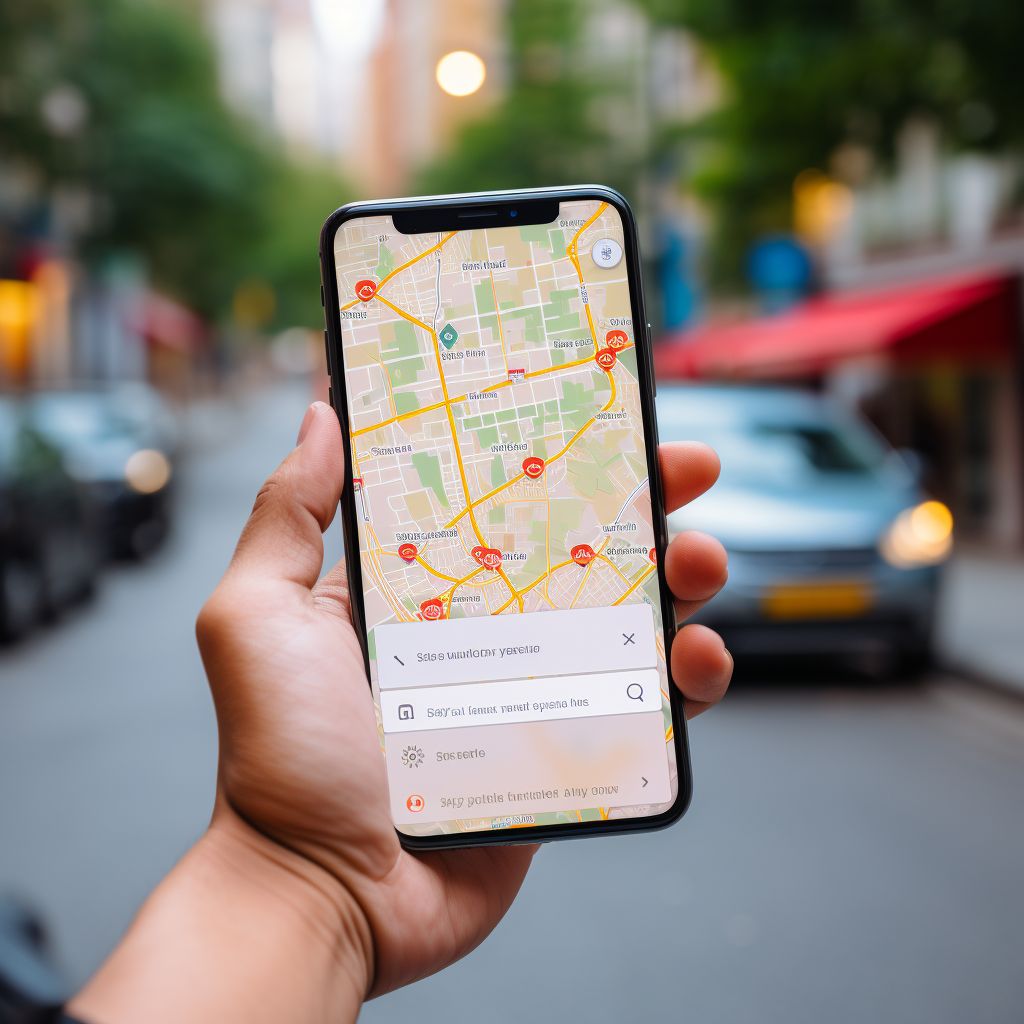 Dealing with the logistics of multiple delivery drivers is a daunting task. Challenges are rife, ranging from efficient route organization to timely delivery and fuel cost optimization. Thankfully, the advent of Route Planner Apps has paved the way for a simpler and more streamlined process.
Multiple delivery drivers face many hurdles, like handling simultaneous delivery schedules, traffic congestion, and dealing with unexpected changes in delivery routes. Efficiency is paramount, as it not only affects the company's bottom line but also impacts customer satisfaction.
Here is where the role of route planner apps comes into play. These apps dynamically optimize delivery routes, minimizing distances, therefore cutting down fuel costs. They also account for real-time factors such as traffic congestion and roadblocks.
Take Andy's Pizza as a real-life example. Before using a route planner app, the chain grappled with late deliveries and was missing out on potential customers due to inefficiencies in route planning.
Before using a route planner app, the chain grappled with late deliveries and was missing out on potential customers due to inefficiencies in route planning. After adopting a route planner, their delivery times improved drastically by 30%. This led to happier customers and more repeat orders.
---
To bring it all together, here are some noteworthy benefits of using route planner apps for multiple delivery drivers:
Minimized delivery time: By planning the fastest and shortest routes, delivery time is significantly reduced, resulting in happy customers.
Reduced fuel cost: Shorter routes mean less fuel is consumed, leading to significant cost savings for the company.
Increased delivery capacity: With optimized routes, drivers can make more deliveries within the same time frame, increasing overall productivity.
Improved customer service: Fast and reliable deliveries improve the overall customer experience, leading to repeat business and positive reviews.
| Aspects | Before Route Planner Apps | After Implementing Route Planner App |
| --- | --- | --- |
| Delivery Time | High | Reduced by up to 30% |
| Fuel Cost | High | Reduced significantly |
| Customer Satisfaction | Moderate | High |
| Delivery Capacity | Less | Increased |
For stats, a study by Technavio predicts that the global route optimization software market will grow by USD 2.95 billion during 2020-2024.
Embracing these technological advancements faithfully represents my vision for DynoRoute: to empower businesses with top-notch route optimization solutions that enhance operational efficiency and provide unrivaled customer service.
In the next section, we'll delve into the key attributes to look for when choosing a route planner app and how they mirror DynoRoute's unique features.
---
What Are the Key Features to Look For in a Route Planner App?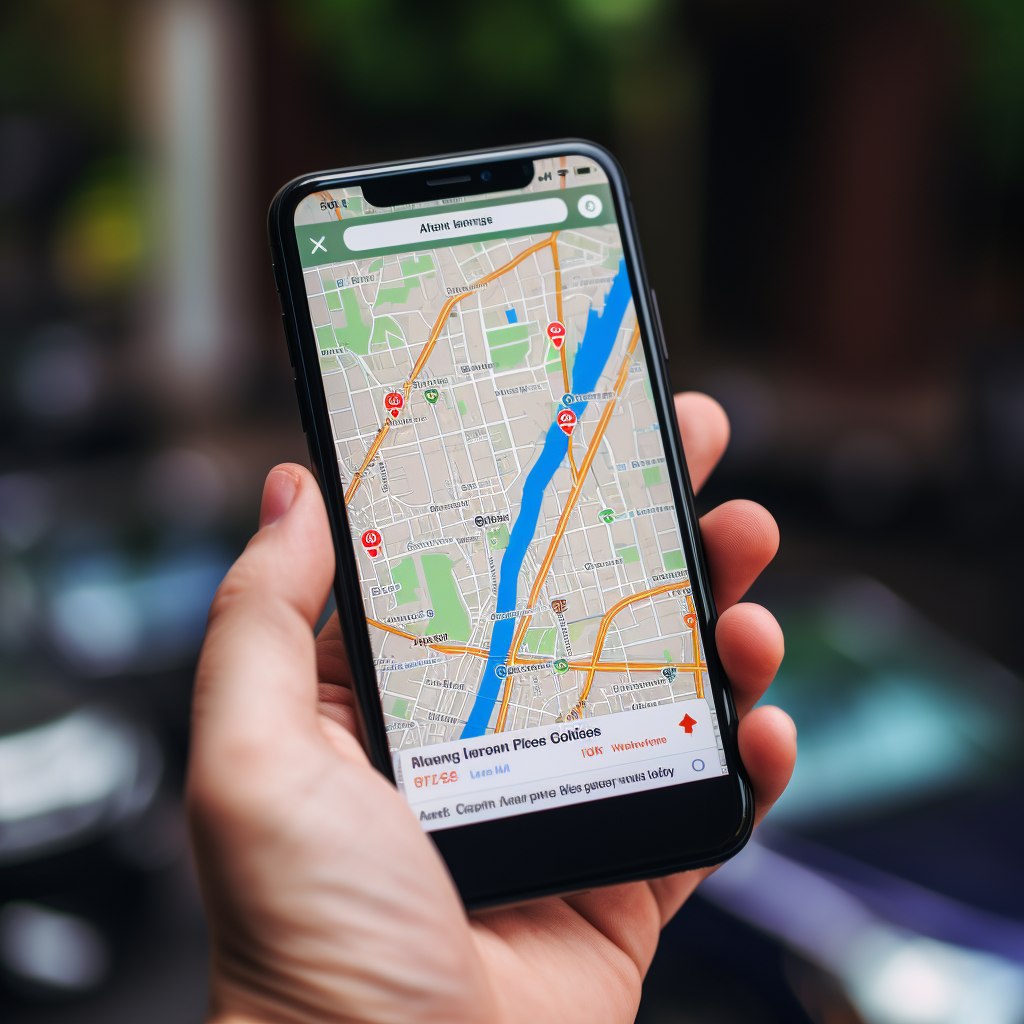 When you're in the business of managing multiple deliveries, having a top-notch route planner app is an absolute game-changer. But what exactly constitutes a great route-planning app?
In an ideal world, your route planner app should be as dynamic as your deliveries. It has to be smart, efficient, and user-friendly. It must adapt to your specific needs and challenges, offering real-time tracking, smart route optimization, and a seamless user interface. Let's dive into these features.
Real-Time Tracking
For a start, real-time tracking is an absolute must. This feature lets you monitor your fleet's actual location, providing invaluable data that can help with decision-making as situations arise. It should promptly identify when drivers are off-schedule or off-route, allowing for immediate intervention and potentially saving valuable time and resources.
Smart Optimization
Next up is smart optimization. A robust route planner app will dynamically calculate the most efficient routes for your drivers, factoring in constraints like traffic, distance, and delivery windows. This not only increases productivity but also lowers fuel costs, making it a win-win for both the business and the environment. According to a Stanford study, optimized routes can reduce travel time by up to 40%.
Another feather in the cap for smart optimization is its ability to accommodate sudden changes to the delivery list. The platform should have the flexibility to integrate priority stops on the fly, which is a reflection of the real-life dynamic nature of delivery operations.
Easy-to-Use Interface
The user interface is just as important as any other feature. It's critical for an app to be user-friendly, empowering drivers to concentrate on their primary task - delivering goods and giving customers a positive experience.
To sum it up, while selecting a route planner app, you should ensure the app checks off these essential features: real-time tracking, smart route optimization, and an easy-to-use interface. These traits help streamline the delivery process, thus making businesses more productive and efficient.
Here's a glance at a fail-safe checklist while pondering over a route planner app:
| Key Feature | Why it's important |
| --- | --- |
| Real-time tracking | Enhances decision-making, provides real-time control |
| Smart optimization | Reduces travel time and fuel consumption |
| User-friendly interface | Simplifies usage, increases productivity |
As we move forward, we'll also explore what options are available when it comes to free route planner apps for multiple delivery drivers and how they measure up to their paid counterparts. You can find more information about these apps here.
---
Are There Free Route Planner Apps Available for Multiple Delivery Drivers?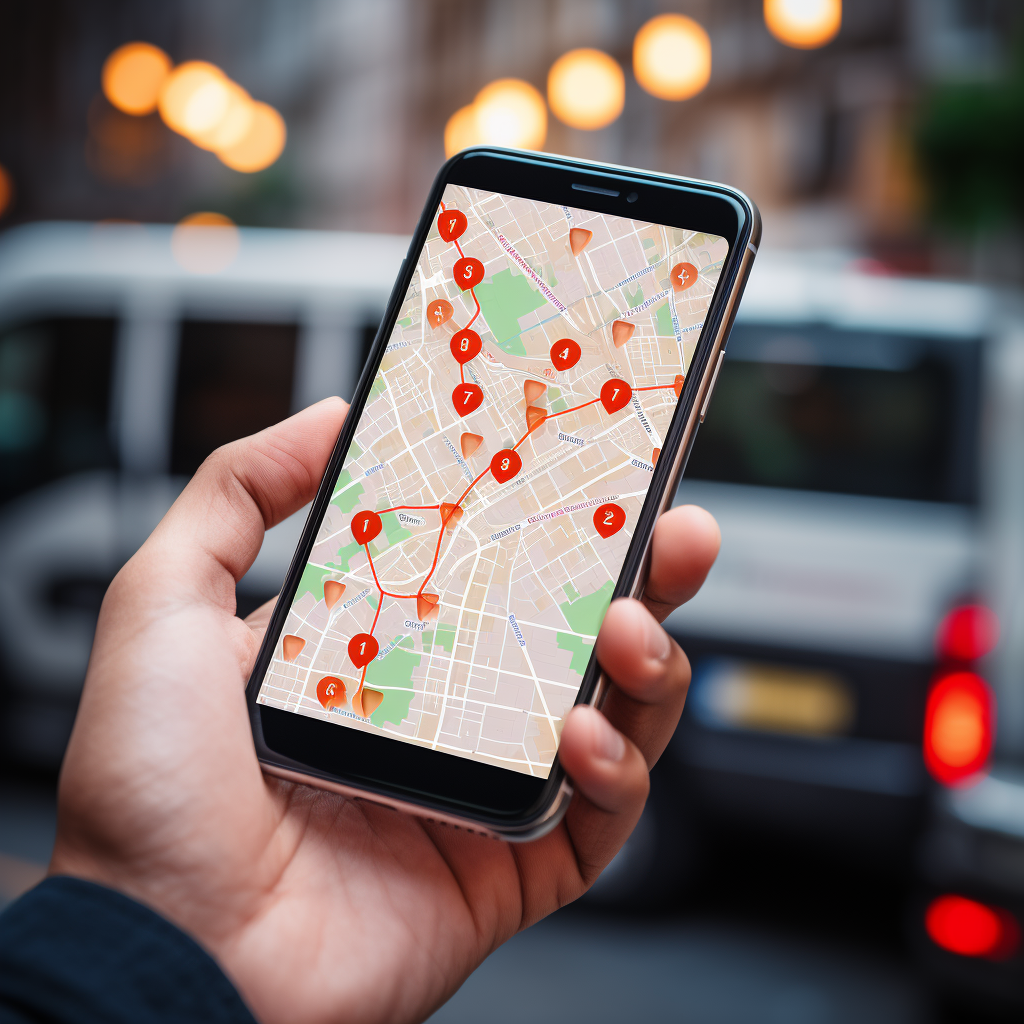 The answer is a resounding yes. There are numerous free route planner apps available today, empowering delivery drivers to navigate their routes more efficiently. Here's a quick rundown of the top ones:
DynoRoute: The top contender in this field is DynoRoute. This ingenious app optimizes delivery routes in real-time, considering various factors like distance, time, and constraints, thus averting inefficiencies. Its advanced algorithm organizes stops optimally, ensuring fluent and effective delivery operations.
Waze: An app loved by drivers globally. Waze has thorough real-time traffic updates and alerts for construction, accidents, and police.
Google Maps: Offering detailed maps in 220 countries, Google Maps provides information on ETAs, traffic, and transit.
Do you know what's the difference in these free route planner apps? Each app has its own set of features and benefits to offer. Let's take the example of DynoRoute. It is an intelligent route-planning app that seamlessly integrates with popular navigation apps. It gives the flexibility to add priority stops on the fly.
There's also the power of comprehensive route reports and cost-effective pay-as-you-go pricing. These are instrumental features that give businesses better control of their budget and help them make informed decisions.
Contrarily, apps like Waze and Google Maps are more generic, lacking some key features for managing multiple delivery drivers. They provide more of a standard GPS navigation experience with real-time traffic updates but lack the customizability and comprehensive reporting capabilities that DynoRoute offers. It proves that DynoRoute is more than just a route planner app; it's a comprehensive solution for delivery management.
A staggering majority of delivery businesses that switch to DynoRoute report a 25% increase in their delivery efficiency. These numbers demonstrate the impact that this smart route planner app can make on a company's bottom line.
What's Next?
We've seen how exceptional free route planner apps can be – specifically DynoRoute. Now, let's delve into how these apps can provide tangible benefits for multiple delivery drivers. This exploration will bring us to understand why more businesses are harnessing the power of technology to streamline their delivery operations. Stay tuned!
---
How Can Multiple Delivery Drivers Benefit from Using a Route Planner App?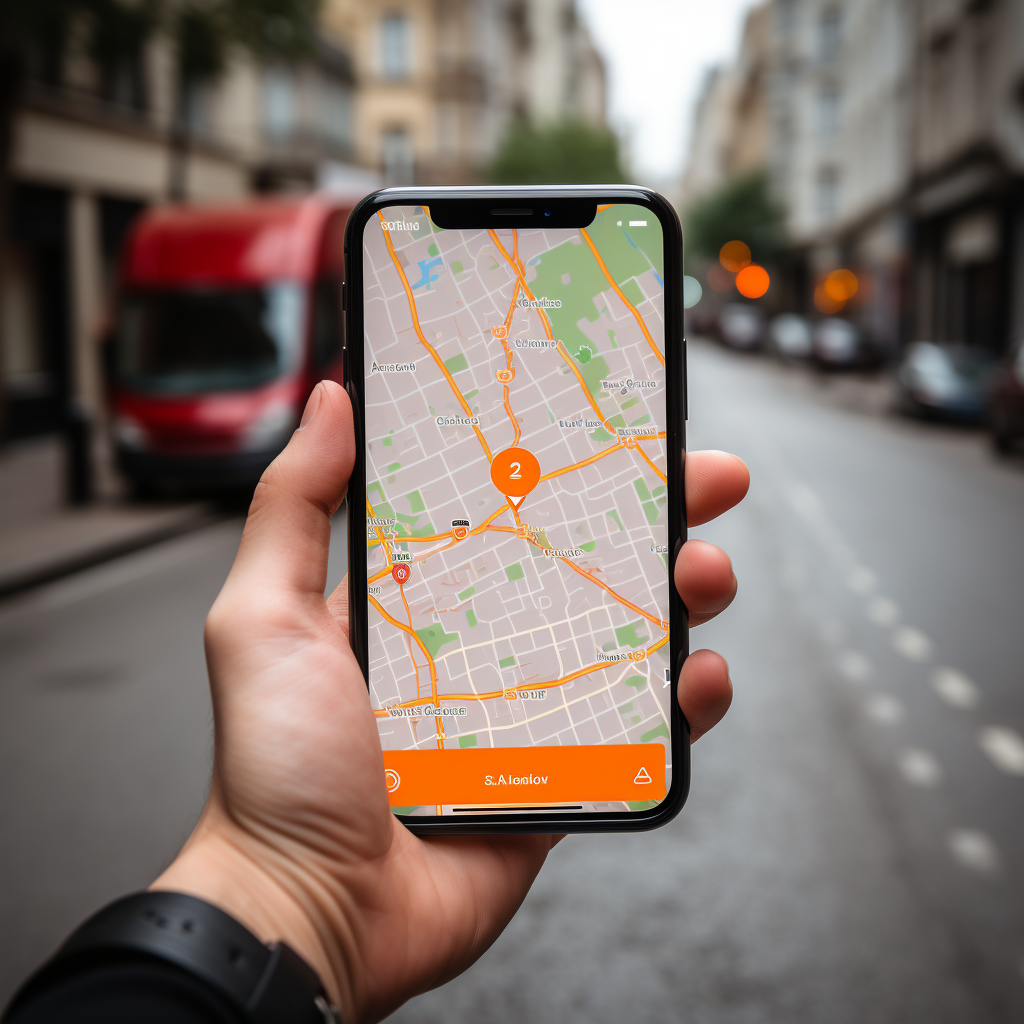 The delivery industry, as we all know, can be optimized to save time, energy, and even costs with the help of cutting-edge technology known as Route Planner Apps. Have you ever wondered how these apps drastically improve delivery efficiency for multiple delivery drivers? If so, then let me explain.
At the heart of these apps is the technology to simplify complex routes, plan tasks effectively, and increase operational efficiency. By optimizing delivery routes, these applications eliminate unnecessary elements from the task, saving time and reducing fuel costs. This capability allows drivers to deliver more orders in a shorter span of time, leading to increased customer satisfaction.
Moreover, a route planner app like DynoRoute, designed specifically to cater to multiple drivers, provides a seamless platform to manage all operations effectively. Its advanced algorithm adapts to the unique constraints of each business and organizes stops optimally, resulting in smooth and effective delivery operations.
Let's dig a little deeper to understand the benefits these apps offer:
Delivery Efficiency: A route planner app can increase delivery efficiency by 30% to 40%. Efficient routing not only ensures timely deliveries but also increases the number of deliveries a driver can make in a day due to time saved on the road.
Cost Savings: By choosing the shortest and best routes, these apps help reduce fuel usage. According to a study by Fleet Owner, businesses can save up to 20% on fuel costs using route optimization software.
Time Savings: The advanced algorithm of these apps calculates the best possible routes in real time, saving drivers from the stress of manually planning routes.
Energy Savings: Driving around aimlessly, looking for an address is energy-draining. Route planning apps offer clear driving directions that reduce confusion and fatigue.
Let's turn to some real-world examples. Scrutinizing case studies from the logistics industry demonstrates how crucial these technologies are. Take the case of FedEx, which utilizes advanced route optimization software in its operations. This has led to a 10% to 15% decrease in miles driven, contributing significantly to their annual cost-saving efforts.
The dynamic nature of delivery operations hankers for a solution like DynoRoute. It's the best free choice for multiple delivery drivers, designed to alleviate the challenges in managing delivery logistics.
Ultimately, the use of route planner apps is not just about saving time and reducing fuel costs; it's about streamlining each delivery for the benefit of the customer and the business alike. Imagine adding priority stops on the fly; thanks to features like these, delivery companies can retain their promise of punctuality.
When we think about it, DynoRoute isn't just an app; it's a revolution in delivery management. It aims to provide the desired balance in handling the operational and customer service aspects of the business.
As we move forward in our discussion, let's address a vital question that surfaces when making this digital change - "What are the limitations of using free route planner apps?" A transition to the next topic as smoothly as a well-planned delivery route.
---
Conclusion
Seeking efficiency in delivery logistics? What's better than embracing technology? We live in a fast-paced world where the average consumer demands not just quality goods but also speedy delivery. So, for businesses from e-commerce to food delivery industries, it's a race against the clock to get goods from point A to point B. The right path is introducing the hero: the Route Planner App.
Regardless of the number of drivers in your team, the complexities of coordinating multiple deliveries can lead to delays, increased fuel expenditure, and unsatisfactory customer experience. Adding a robust route planner app, especially a free one, to your toolkit can be the game-changer you need.
DynoRoute is leading the charge by fundamentally changing delivery management. The secret sauce isn't just about plotting or mapping your deliveries; it's about optimizing your delivery routes considering multiple factors. From distances and delivery times to prioritization and business-specific requirements, DynoRoute has got you covered.
Whether you're an owner of a delivery business or a driver navigating bustling city streets, this is your opportunity to get ahead. Run your business smarter, not harder, with a dynamic route planner app like DynoRoute.
Table:
| Factors to Look for in a Route Planning App | Does DynoRoute Have It? |
| --- | --- |
| Advanced Route Optimization | Yes |
| Integration with Popular Navigation Apps | Yes |
| User-Friendly Interface | Yes |
| Flexible Pricing | Yes |
| Business-Specific Customization | Yes |
Key Takeaway: The weighted significance of a robust route planner app for businesses, especially Dowdy-free ones, cannot be understated. Choosing the right one, like DynoRoute, has the potential to revolutionize your delivery logistic system, ensuring efficiency across distances, times, and conditional constraints. Your business is a top priority, and so it's time you started treating it that way with DynoRoute.
---
Frequently Asked Questions About Route Planner app
What is a Route Planner app?
A Route Planner app is a mobile application designed to plan and optimize routes for travel. These apps are typically used for driving, biking, or walking and help users determine the best route to reach their destination, factor in real-time traffic conditions, and calculate estimated travel times.
How does a Route Planner app work?
A Route Planner app collects live traffic data, geographic information, and the user's location to suggest the most efficient route. Users can input their destinations, and the app will calculate the best possible route based on various factors like distance, traffic conditions, and the type of transportation.
Can a Route Planner app handle multiple destinations?
Yes, most Route Planner apps can handle multiple destinations. They can optimize the routes so the user can visit all these places in the shortest amount of time possible or by covering the shortest distance.
Which Route Planner app offers real-time traffic updates?
Most modern Route Planner apps offer real-time traffic updates. These include Google Maps, Waze, Bing Maps, and others. The real-time updates help in rerouting if there's heavy traffic or a road blockage on the initial route.
Is the Route Planner app free to use?
Some Route Planner apps are free to use, though they may still include in-app purchases for additional features. There are also paid apps offering more advanced features, such as detailed mapping, customizable routes, and a lack of advertising.
Can Route Planner apps work offline?
Yes, many Route Planner apps provide an option to download maps and routes for offline use. Google Maps, for example, allows you to download specific areas for offline navigation. However, real-time traffic updates are not available without an internet connection.
Are Route Planner apps accurate?
The accuracy of Route Planner apps can vary based on the regularity of map updates, real-time traffic, and the GPS system of the smartphone. However, apps like Google Maps and Waze are known to provide highly accurate navigation assistance.
How do I add stops in my route on a Route Planner app?
Usually, you can add stops in your route using the 'Add Stop' or 'Add Destination' option in the app. The exact process may differ based on the app you are using.
Can I share my route from the Route Planner app with others?
In many Route Planner apps, you can share your routes with others. You can send your active route or planned trip to others via SMS, email, or social media directly from the app.
How to choose the best Route Planner app?
Choosing the best Route Planner app can depend on several factors, including the user interface, accuracy, availability of real-time traffic data, option to add multiple stops, offline navigation option, and user reviews. It is advisable to try different apps and select the one that best meets your specific needs.